Partner since 1976 (retired 2019)
Grover A. Carrington
Grover A. Carrington was in charge of litigation at White Peck Carrington, LLP.
---
Current Position
Partner since 1976 (retired 2019)
---
Areas of Practice
Areas of Practice:
Personal Injury and Wrongful Death (automobile/truck/motorcycle accidents, others), Commercial Law and Litigation, Criminal Law, including Drug and DUI cases
Experience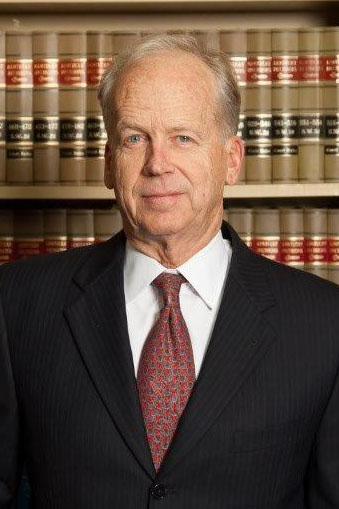 Over the course of his career, Mr. Carrington provided counseling, investigation and litigation services to numerous corporations, banks, civic and religious organizations as well as working with families and individuals.
Mr. Carrington was involved in many types of civil litigation including business disputes, automobile and trucking collisions, catastrophic injuries, wrongful deaths and medical malpractice in state and federal courts. He also represented numerous individuals charged with serious felony offenses as well as misdemeanors. He argued cases before the Kentucky Supreme Court and the Sixth Circuit Court of Appeals.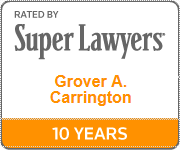 Mr. Carrington has been active in his community, giving his time and effort to serve as Deacon at the First Christian Church, Chairman of the Mt. Sterling - Montgomery County Recreation Commision, Site-Base Member at Montgomery County High School, Attorney-Coach for the Montgomery County High School Mock Trial Team which has won multiple state championships, member of the Kentucky House of Delegates and President of the Mt. Sterling Golf & Country Club.
Education
1974 Wake Forest University School of Law, Winston Salem, North Carolina | J.D., Doctor of Jurisprudence
1973 - 1974 Law Review: Associate Editor Wake Forest Law Review
1970 Wake Forest University | B.A., Bachelor of Arts - Economics
Professional Associations & Memberships
1974 - 2019 Kentucky Bar Association, Member
1985 - 1991 Kentucky Bar Association - House of Delegates - Member
Kentucky Justice Association - Member
1983 - 2019 Traditional Bank, Inc. - Director
1983 - 2019 Traditional Bank, Inc. - Vice Chariman of Board of Directors
1977 - 1995 Mt. Sterling-Montgomery County Recreation Commision
Kentucky Academy of Criminal Defense Lawyers
Bar Admissions
1975 U.S. District Court Eastern District of Kentucky
2000 U.S. Court of Appeals 6th Circuit
Honors & Awards
Fellow, American College of Trial Lawyers
2007 - 2019 Super Lawyers, Kentucky
References
Traditional Bank, Mt. Sterling, Kentucky
Fraternities & Sororities