Farrah W. Ingram
Farrah W. Ingram began her career as a staff attorney for Kentucky Court of Appeals Judge, Lewis G. Paisley. In 2003, she joined White Peck Carrington, LLP as an associate, which brought her closer to her hometown of Morehead. Farrah was then promoted to partner in 2006.
---
---
Areas of Practice
Areas of Practice:
Personal injury and Wrongful Death (Motor Vehicle Accidents, Work-Related Accidents, Intentional Torts, Slip and Fall, Dog Bites), Bankruptcy - Creditor and Debtor Matters, General Civil Litigation - State and Federal Court
Experience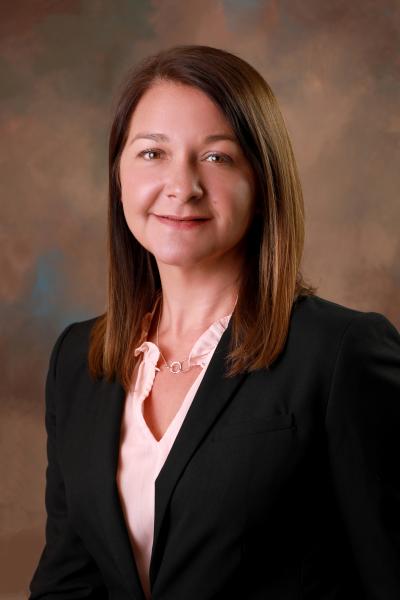 Farrah devotes much of her practice to civil litigation, personal injury, insurance defense, and bankruptcy matters. She is an experienced litigator and is devoted to helping her clients with whatever legal situation they may face. Farrah, as well as all the attorneys and staff at White Peck Carrington, LLP, believe that client service and satisfaction are of the utmost importance which requires devotion, innovation, preparation, compassion, patience and excellent communication.
Farrah vigorously advocates for her personal injury clients to make sure they receive the compensation and benefits they deserve. In addition, much like the ads seen on television, Farrah does not collect a fee unless her personal injury client recovers.
Farrah also handles bankruptcy cases for debtors and creditors in the U.S. Bankruptcy Court for the Eastern District of Kentucky, which includes filing all necessary documents, attending hearings/appearances and advocating and negotiating to obtain the relief and results desired by her client.
Farrah has experience in all aspects of civil litigation, from discovering relevant information, appearing in court, engaging in settlement negotiations, preparing for trial and ultimately successfully trying cases to obtain her clients objectives. Litigation is stressful, whether it involves individuals or business matters, and Farrah adheres to the White Peck Carrington, LLP belief that our clients are our first priority and we are here to help every step of the way.
Education
2002University of Kentucky | J.D., Juris Doctorate
Marquette University Law School - Summer abroad studies at University of Queensland, Brisbane, Australia
1998 Morehead State University | B.A., Psychology and Political Science - Magna Cum Laude
Professional Associations & Memberships
Kentucky Bar Association
Montgomery County Bar Association
Kentucky Defense Council
Kentucky Justice Association
2007 - 2008 Mt. Sterling/Montgomery County Chamber of Commerce Board
2008 - Present St. Joseph Mt. Sterling Hospital Council
Bar Admissions
2005 U.S. District Court, Eastern District of Kentucky
2006 U.S. Court of Appeals 6th Circuit
2013 U.S. District Court, Western District of Kentucky
References
Traditional Bank, Mt. Sterling, Kentucky
Commonwealth Bank, F.S.B., Mt. Sterling, Kentucky
Owingsville Banking Company, Owingsville, Kentucky
Fraternities & Sororities
Phi Kappa Phi Honor Society
Pi Gamma Mu Social Sciences Honor Society